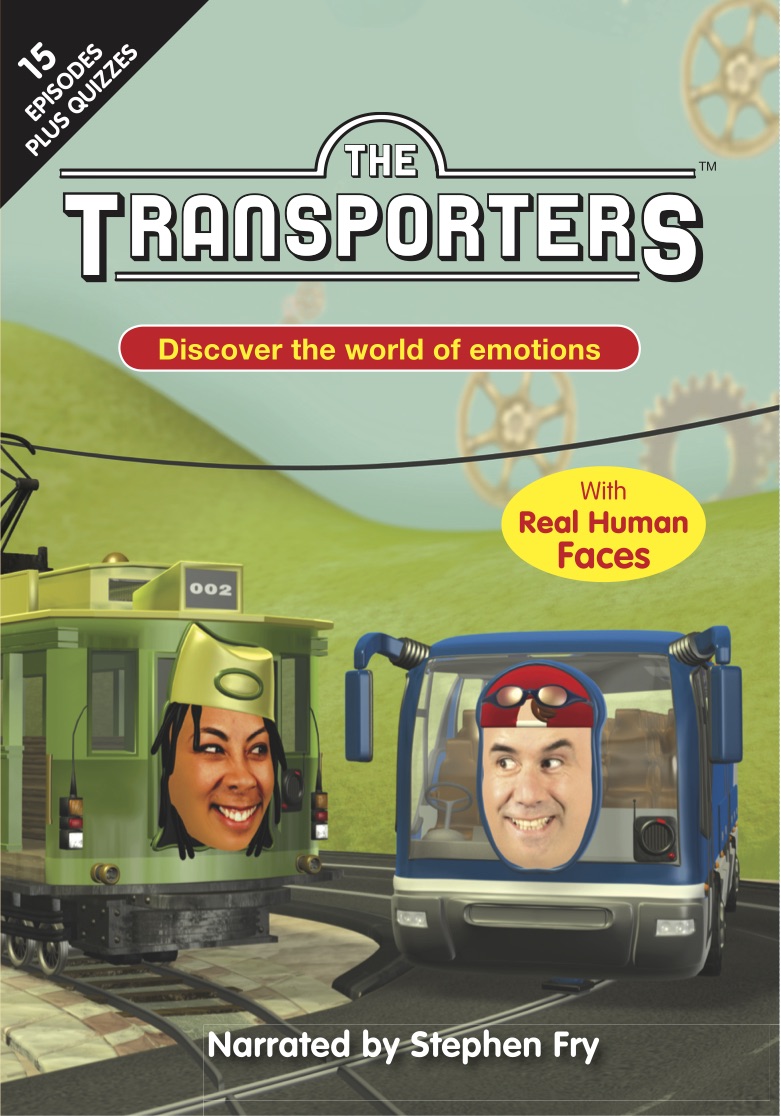 For only £24, you'll get immediate access to all 15 episodes that you can stream online again and again.

Who is it for?
The video series was created specifically for autistic children who find it hard to recognise the causes of emotion and the facial expressions that go with them. It has been shown to help autistic children aged 4 to 8 years old.
However, it might be a fun way to learn also for:
Children of any age.
Children who struggle with social skills because of shyness, anxiety, neurodiversity, or for any other reason.
About the video series
The Transporters uses animated vehicles with real human faces. That's because many autistic children find vehicles are more predictable than people, so watching stories about vehicles, especially ones that go along tracks, may be a reassuring way to start paying attention to faces.
The 15 episodes are designed to be enjoyed repeatedly. Children love to watch them over and over - and this helps them learn.

There are 8 characters, all toy vehicles with their own personalities. They are part of a toy set in a child's bedroom, an environment that is designed to be predictable but not distracting.
Each character has a real human face, rather than a cartoon face, to make it easier for children to transfer their learning into real life.
The characters come to life when their owner, Jamie, goes off to school in the morning. A narrator (actor Stephen Fry) helps children to focus on the facial expressions.
Backed by research
The video series was evaluated by the Autism Research Centre at the University of Cambridge. Researchers found through a clinical trial that watching The Transporters for 15 minutes a day over a one month period leads to improved emotion recognition.
Most autistic children caught up their typical peers and most children were able to generalise what they had learnt to new faces and new situations.